Governing Board Chair lectures Verde Committee on Board "limits" and independence of College in deciding operations
Showing less than enthusiastic support for the first report to the Board by the Verde Valley Governing Board Advisory Committee, the Chair of the Governing Board made clear the restrictions on the Board and impliedly the Committee when dealing with the Community College administration. The comments by the Chair can be seen and heard by clicking here.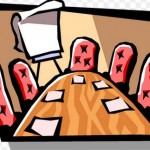 The Chair said that "the Board's role is policy, . . . it is not operational." She continued that the "Board does not dictate to the President . . . the way that those . . . goals are carried out."
She said that the recommendations given to the Board by the Committee involved details "on how you would like the needs that you have identified to be resolved. . . . That is not the Board's job."
She also said the Board is not going to decide or dictate to the [College] president how to carry out the activities that need to be done. She said she wanted to "make sure" everyone was on the "same page here."
District two representative, Deb McCasland pointed out that the Board sets the budget, which dictates whether it will follow the proposed operational plan put before it by the College administrators.