Advisory Board seeks to strengthen Community College relationship with Yavapai-Apache Nation
The Verde Valley Advisory Committee to the College Governing Board has been reaching out to the communities in the Verde Valley asking for their views on how the College can best serve them. On Wednesday, February 4 the Committee met with the Yavapai-Apache Tribal Council at Tribal Headquarters in Camp Verde.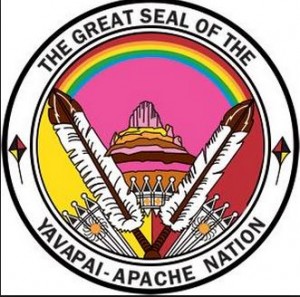 The Committee heard members of the Tribal Council ask that more Community College classes be offered in Camp Verde and at the Tribe's Learning Center in Clarkdale. It also heard about issues of access to classes and the new transportation link between the reservations in Clarkdale and Camp Verde. The Council suggested that with the new transportation system in place there are more opportunities for getting its members to the College.