College says increased cost of creating independent administrative college in Verde Valley is less that $1.2 million dollars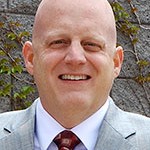 The estimate by the Yavapai Community College executives that setting up an independent administrative college would cost less than $1.2 million dollars in additional operating expenses came as a welcome surprise. (Recall that Valley residents now pay more than $5 million dollars over current operating costs to run the Sedona Center and the Verde campus.)  If the separate college were approved by the Governing Board, this would put total operating expenses at about $6.3 million dollars for the Verde campus and the Sedona Center.
The estimate was made by Yavapai Community College Vice President Clint Ewell at the Governing Board retreat on Monday, September 8. The chart presented to the Governing Board by Mr. Ewell follows and can also be found on the College website by clicking here:College data provided at Fall retreat.
Current

On-Campus                                           District

New Separate Campus

Labor             Benefits           7000B             Total President Pay               $ 50,000    $   15,000                                $         65,000 Sedona Center

Director                             $ 65,000    $   19,500    $ 20,000    $            104,500

Admin Asst                    $ 35,000    $   10,500                                $         45,500

Director of FAS             $ 65,000    $   19,500    $ 20,000    $            104,500

Admin Asst                    $ 35,000    $   10,500                                $         45,500

Leadership

Campus Dean

Executive Staff

Instruction

Instruction- Faculty Community Education (1.5) ABE

Developmental Ed Adjunct Support (for district)

Library Art GAllery

Community Ed

Deans Faculty Credentials

GIFT

Pro-Gro/ Sabbaticals Outcomes Assessment

Curriculum Accreditation

Associate Dean            $ 65,000    $   19,500    $ 20,000    $            104,500

$                –

$                –

$                –

$                –

$                –

$                –

$                –

Accreditation                    $ 50,000    $   15,000    $ 19,999    $              84,999

Student Services

Advising Financial Aid

Recruiting/ Dual Credit Testing

Registration Learning Center Computer Labs Art Gallery

Trio Student Life Registrar

Disability Resources

Associate Dean            $ 65,000    $   19,500    $ 20,000    $            104,500

admin asst                     $ 35,000    $   10,500                                $         45,500

$                –

$                –

$                –

$                –

$                –

$                –

FAS

Food Service

Accounting Budget Bookstore Mail

Purchasing Receiving

$                –

$                –

$                –

$                –

Purchasing Agent        $ 50,000    $   15,000    $   5,000    $               70,000

$                –

HR Coordinator            $ 50,000    $   15,000    $   5,000    $               70,000

IT Mgr                              $ 65,000    $   19,500    $   5,000    $               89,500

Sargeant Pay                 $ 10,000    $        3,000                               $         13,000

$                –

Facilities Mgr                 $ 50,000    $   15,000    $   5,000    $               70,000

$                –

$                –

PT Coordinator             $ 20,000    $        2,000    $ 50,000    $            72,000

 

Human Resources

IT

IT

Police

Police

Grounds Custodial

Maintenance Capital Projects Safety & EOPS

 

IR

 

Community Events

Foundation & Development

REDC

Marketing Foundation Grants REDC

$                –

Fundraiser                        $ 60,000    $   18,000                                $         78,000

$                –

TOTALS                      $                                         5,050,000    $                             2,250,000

$                –

$ 1,166,999