Financing Capital projects with tuition SOP with Yavapai Community College
The Community College has looked to student tuition to help repay leases and issuance of what are described as pledged revenue obligations relating to issuance of  revenue bonds without requiring voter input. The Blog has been unable to discover a tuition use policy for the College, something some Colleges have created.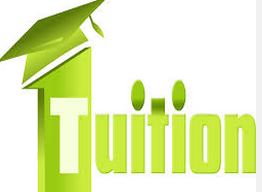 According to data in the 2014 Annual Financial Report that was just released, in April 2011, the District issued $14,000,000 of pledged revenue obligations, which are backed in part by student tuition. The $14,000,000 was used to prepay a capital lease and $9,435,487 was used to construct the Prescott Chiller Water Plant and Clarkdale Central Plant.
On June 13, 2013, the District issued $5,000,000 of revenue bonds to construct, renovate, furnish and equip the residence halls on the Prescott Campus and to make related site improvements.
The District has pledged future tuition, fees, dormitory rentals, bookstore income and other charges to students, faculty and others to repay the pledged revenue obligations and the June 2013 revenue bonds. The pledged revenue obligations and revenue bonds are payable solely from these revenue sources.
The 2014 Annual Financial Report states that annual principal and interest payments on the pledged revenue obligations and bonds are expected to require around 17.2% of tuition, fees, dormitory rentals, and bookstore income. In 2014, total revenues of $10,751,131 were pledged to cover the principal and interest paid of $1,846,981.
The Blog takes the view that student tuition should not be used for capital projects absent a written policy made with the agreement of students. As noted above, the Blog was not able to find such a policy at Yavapai Community College. You may view the latest Annual Report (scroll down to page 37) containing these items by clicking here.