Recent work from Yavapai College Verde Art Faculty
The annual spring faculty art exhibit is now on at the Yavapai College Verde Art Gallery, 601 Black Hills Dr., Bldg. F-105
Clarkdale, AZ 86324.  It will run until March 3 and is free to the public.
Gallery hours are:  Monday – Thursday 10:00 am – 3:00 pm.  Closed: Friday, Saturday, Sunday.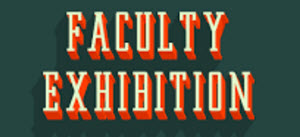 Come and view the "amazing" art work created by Yavapai Community College faculty, which is produced on top of their demanding teaching schedules.    Exhibiting art faculty this year  include Laura Bloomenstein, Ben Norton, Richard Ozanne, Bennett Roti, and Thomas Schumacher.