Community College facilities supervisor charged with allegedy viewing child porn using College computer
Andrew Barnhart, 67, a Yavapai Community College facilities supervisor, has been arrested and charged with viewing websites  that depict young children being sexually exploited.  According to the Prescott Daily Courier, when he was told he was being investigated by the college administration, and was placed on administrative leave, Barnhart resigned.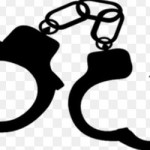 Barnhard was taken to the Camp Verde jail where he is free after posting posted $15,000 bail.  The full story in the Courier may be accessed by clicking here.