Perey explains staffing situation to Sedona City Council during his November report
In the fiscal year 2016-17 Yavapai Community College allotted $17 million for construction and renovation.  Almost all the construction/renovation revenue came from primary taxes paid by Yavapai County residents.  This revenue could have been used to increase faculty salaries.  Rather, it was directed toward construction/renovation rather than faculty salaries.
The need to address the faculty salary issue was highlighted by Dr. Perey when speaking to the Sedona City Council November 28.  He said that the cost of living in Yavapai County was higher than that found in the state of Arizona and the United States.  He cited an "environmental scan" as proof.  The page in the "environmental scan" referred to by Dr. Perey follows: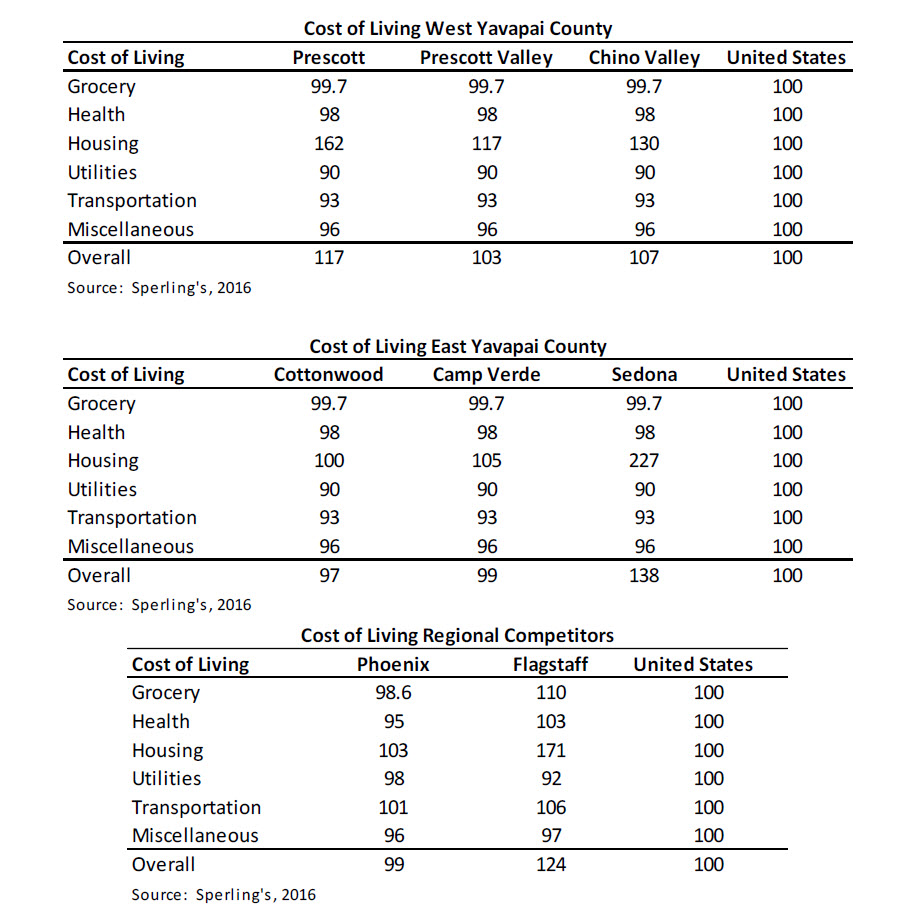 The entire environmental scan referred to by Dean Perey can be found by clicking here.
If the Administration and District Governing Board were so fired up about spending $17 million for construction and renovation, they should have gone to the citizens of Yavapai County and persuaded them to approve a General Obligation Bond supported by a secondary tax rather than grab the funds from the primary taxpayer fund. The Blog suspects they felt their arguments for spending the millions on construction/renovation were so weak they concluded they could not have obtained voter approval.  Therefore, they went around the voters and took the money from the primary tax fund.
Verde Campus Executive Dean James Perey outlined the issues to the Sedona City County during his report to them on November 28.  A video clip of Dr. Perey addressing these issues follows. 
You may view the entire video report made by Dean Perey at the November 28 Sedona City Council meeting by clicking here.   http://sedonaaz.swagit.com/play/11282017-832.