Inconsistent quality, failure to standardize, and lack of preparedness among factors reported (Where is excellence in education?)
While you hear a lot about online education, it is often liveried.  Many folks  see online education as wiping out all face-to-face classroom experiences. However, those serious about how students actually learn know online courses are a merely one tool in a bag of learning tools available to educators.  Education experts know that the best learning opportunity is afforded a student with a combination of online and face-to-face educational experiences. Moreover, they know that if online learning is to occur, the online courses must meet a very high standard of excellence to be effective.  Unfortunately, that is not occurring on the Yavapai Campus, if the latest Strategic Planning Committee Report is correct.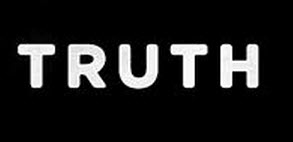 The just released draft report issued by the Yavapai Community College Strategic Planning Committee confirms what serious educators are concerned about when it comes to online learning.  The report cites a number of areas where  online learning at Yavapai Community College is falling far short of the goal of excellence. 
For those doubting Thomas's, the Blog is reproducing word-for-word what the Strategic Planning Committee Draft report on online education at the College, issued August 31, 2015, states:
"Inconsistency in Online Classes—Students reported that the quality of their online courses varied widely from phenomenal to very poor.  Students expressed frustration that structure, and look and feel of online courses were not standardized.  Many students express frustration that instructors did not respond to questions in a timely manner.  Faculty reported student's lack of preparedness for online coursework was a barrier to student success.  Course success rates for online courses are below those of face-to-face courses and have stagnated in recent years." (Underline added by Blog.)
Source:  Yavapai College 2015-2020 Strategic Plan, Draft Version, Provided August 31, 2015 (District Governing Board Retreat).