To keep you better informed the Blog authored over 200 stories about Yavapai Community College in 2017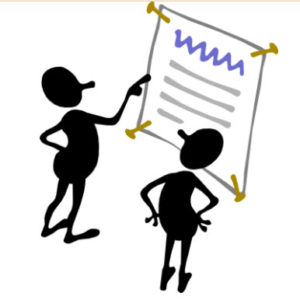 The following is a list of only a few  of the more important stories posted on the Blog in 2017.  During the year, the Blog has posted over 200 stories about Yavapai Community College.  Areas of similar general interest have been grouped together.
——————-
GOVERNING BOARD SETS NO SPECIFIC GOALS FOR PRESIDENT WILLS FOR 2018.
WILLS HIGHEST PAID COUNTY OFFICIAL: $277,811 ANNUALLY.
WHY THE ODD CLOAK OF SECRECY OVER WILLS' TRAVEL? No formal explanation of absence from office March 21 to April 11.
——————-
"MANSPLAINING" DIRECTED AT MCCASLAND CONTINUES DESPITE APOLOGY; LAWYER INTERVENES.
GOVERNING BOARD INSENSITIVE TO MCCASLAND HEARING DISABILITY REQUEST THAT WAS MADE AT PRIOR BOARD MEETING.
MCCASLAND WANTS VERDE VALLEY TO HAVE A YAVAPAI COLLEGE CAREER AND TECHNICAL EDUCATION CENTER TO MATCH PRESCOTT FACILITY.
Mc CASLAND LISTENS TO TAXPAYERS; REMAINDER OF BOARD LISTENS TO WILLS.
WILLS, MC CARVER, SIGAFOOS FIGHT CONSULTANT SUGGESTIONS FOR CLARITY IN BOARD POLICY PROVISIONS. McCasland argues for greater detail to promote citizen awareness.
——————-
COLLEGE SPENDS $17 MILLION DURING 2016-17  FISCAL YEAR ON CAPITAL PROJECTS. Total expenditures 148.9% of budget with overrun due to Prescott Valley building expansion and Sedona Center remodel.
——————-
YAVAPAI-APACHE NATION AND COLLEGE MAY EXPLORE HOSPITALITY TRAINING AT NATION'S NEW HOTEL IN CAMP VERDE.
GOVERNING BOARD IGNORES YAVAPAI-APACHE NATION REQUEST FOR CONSTRUCTIVE DIALOGUE & EXCHANGE OF IDEAS.
YAVAPAI-APACHE NATION EXPLORING POSSIBLE NEW JUNIOR COLLEGE IN THE VERDE VALLEY.
——————-
PEREY TELLS SEDONA COUNCIL BUILDING "L" ON VERDE CAMPUS TO BE RENOVATED AGAIN FOR NURSING/ RELATED ALLIED HEALTH PROGRAMS.
VERDE CAMPUS WINE CENTER STUDENTS CAPTURE JEFFERSON CUP AWARD.
COLLEGE HAS NO NEW INFORMATION ON MULTI-MILLION DOLLAR LAWSUIT PENDING IN FEDERAL DISTRICT COURT REGARDING THE FIRING OF THE AVIATION DIRECTOR.
WAS HARRIS LEGALLY APPOINTED TO GOVERNING BOARD INTERIM TERM? WHERE DID REVISED RESIDENCY CRITERIA COME FROM?
——————-
BOARD CHAIR APPEARS IRRITATED AT THOUGHT OF IDENTIFYING COLLEGE AS "YAVAPAI COMMUNITY COLLEGE"
GOVERNING BOARD ELIMINATES MONTHLY MEETINGS IN JUNE, JULY, AUGUST–TRAVEL DISTANCE TOO MUCH.
GOVERNING BOARD BEHAVIORS NEEDING IMPROVEMENT.
GOVERNING BOARD CONTINUES TO KEEP CHINO VALLEY IN THE DARK ON RACEWAY AS FIRST HALF OF 2017 NEARS AN END.
WILLS AND SIGAFOOS UNDERGO A SUDDEN EPIPHANY WHEN IT COMES TO CONCERN FOR THE UNDERSERVED STUDENT POPULATION.
——————-
COCONINO COLLEGE DOWN BY 12%; LOSS OF NAU RESIDENCE HALLS & REDUCED EMPHASIS ON VOCATIONAL PROGRAMS BLAMED.
ENROLLMENT SLIGHTLY UP IN 2017 FALL SEMESTER. Headcount up by 1.6% over last fall and total credit hours up by .7%.
DUEL ENROLLMENT PROGRAM EXPERIENCES FIRST DECLINE IN TEN YEARS.
ARE ANNUAL TUITION INCREASES AT YAVAPAI COMMUNITY COLLEGE CONSTITUTIONAL? Are courses as "nearly as free as possible?"
"LEAD" FREE BRIDGE PROGRAM TO CONTINUE BUT ENROLLMENT DOESN'T MAX OUT." WHY?
COLLEGE HAS A STUNNING 37.85% OF STUDENTS NOW TAKING ALL OR SOME ONLINE COURSES.
——————-
HUGE OPPORTUNITY FOR CTE IN THE VALLEY: SIGAFOOS READY TO SUPPORT AT LEAST $5 MILLION FOR CENTRALIZED CTE FACILITY FOR EAST COUNTY.
BASED ON COUNTY-WIDE SUMMER SURVEY STAFF RECOMMENDS GOVERNING BOARD EXPLORE CTE IN VERDE VALLEY.
BOARD APPROVES IGA BETWEEN COLLEGE AND VALLEY ACADEMY FOR CAREER & TECHNICAL EDUCATION.
HOW THE COLLEGE KILLED OFF CAREER AND TECHNICAL EDUCATION IN THE VERDE VALLEY. What happened to the 2004 Northern Arizona Regional Skills program that was to provide CTE from the facility on the Verde Campus?
EDUCATIONAL ECONOMIC DISCRIMINATION AGAINST VERDE VALLEY ILLUSTRATED IN THE COLLEGE AND DISTRICT GOVERNING BOARD APPROACH TO CENTRALIZED CTE FACILITIES.
MOUNTAIN INSTITUTE JTED HEALTH PROGRAMS MOVED TO YC PRESCOTT VALLEY CENTER.
MOUNTAIN INSTITUTE AND COLLEGE PARTNER ON 75 COURSES FOR FALL 2017.
WEST COUNTY JTED DISTRICT OFFICE (Mountain Institute) NOW LOCATED AT YAVAPAI COLLEGE CTEC.
——————-
SCAMMERS MAKING FAKE YAVAPAI COLLEGE CALLS.
INFLUENTIAL COLLEGE FOUNDATION ADDS THREE NEW MEMBERS TO BOARD. All from West County; East County has only 2 seats on 27 member Board.
WEST COUNTY GOVERNING BOARD VOTING BLOC GREATEST OBSTACLE TO PROGRESS IN THE VERDE VALLEY.
YAVAPAI COLLEGE DID NOT APPLY TO ASPEN INSTITUTE COLLEGE EXCELLENCE PROGRAM.
——————-
SEDONA CENTER CULINARY HAS FORMAL NAME; SEEKS REGIONAL IDENTITY. Will effort fail like Film School because of lack of affordable student housing in the Verde Valley?
CULINARY COURSES ALREADY FULL AT SEDONA CENTER.
——————-
RIBBON CUTTING CEREMONY TUESDAY OCTOBER 24 CELEBRATING $4 MILLION PLUS RENOVATION/NEW CONSTRUCTION AT ALLIED HEALTH CENTER IN PRESCOTT VALLEY.
——————-
PRESCOTT CAMPUS AMPHITHEATER GOING UP.
PRESCOTT CAMPUS RENOVATION/NEW CONSTRUCTION CHARGING AHEAD.
PRESCOTT TRAIL SYSTEM COMPLETE; VERDE EFFORT OF 25 YEARS A FAILURE.
——————-
FREE SOCCER CLINICS FOR BOYS AND GIRLS AGES 5-16 HELD ONLY ON WEST SIDE OF COUNTY.
WHY ARE ATHLETIC SUMMER CAMPS/CLINICS ONLY ON WEST SIDE OF COUNTY?
WOW! 75% OF INSTITUTIONAL SCHOLARSHIPS GOING TO ATHLETES,
——————-
DECADES OF UNEQUAL DEVELOPMENT OF MUSIC COURSES COUNTY-WIDE CONTINUES IN 2017.