Wallethub ranks College overall at 365 from the top of 728 community colleges
According to Wallethub, Yavapai Community College moved from near the bottom of Community college rankings in 2016 to about the middle of community college overall rankings in 2017. Wallethub ranked Yavapai community College at 365 from the top in 2017. Last year it ranked the Community College near the bottom at  716.
Cochise Community College received a number two ranking in 2017 while in 2016 it received a fourth place ranking.  In reporting the 2017 ranking, the Verde Independent provided the data used to assess Yavapai Community College.  The table that follows is based on that information.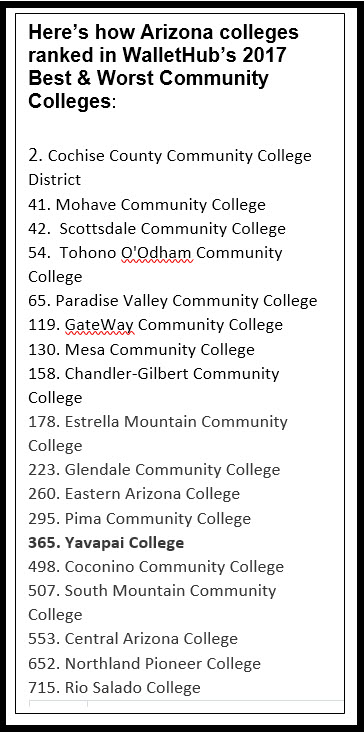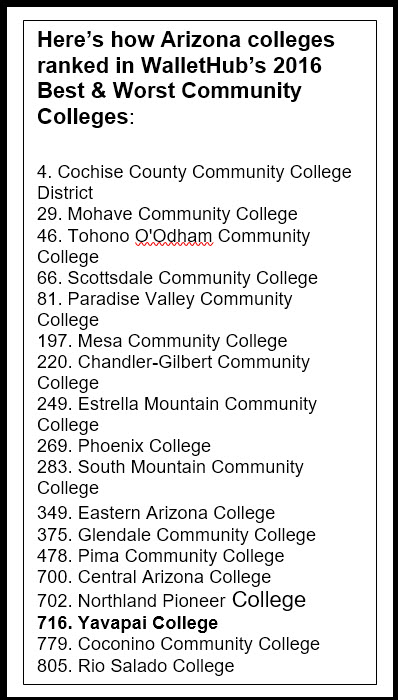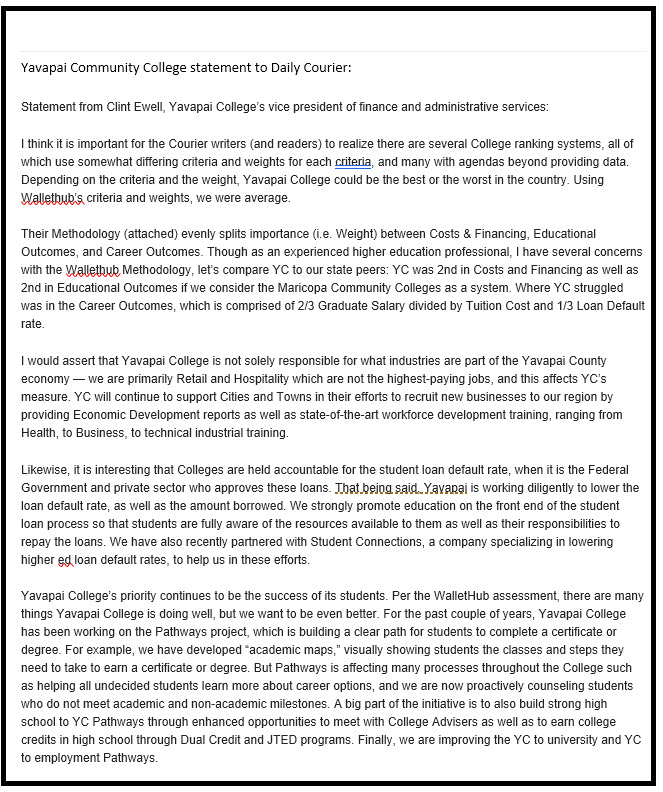 Sources:  Click here to go to the Wallethub site.  Click here to read Howard Fischer's article in the Verde Independent of August 25, 2017.  Click here to read Prescott's Daily Courier article, "Yavapai College earns mediocre national ranking."