Small Business Development Center workshop begun in Verde Valley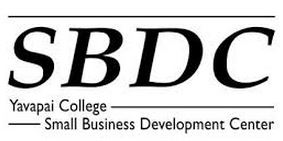 The Small Business Development Center (SBDC) at Yavapai College is a small business support organization sponsored by Yavapai College and the U. S. Small Business Administration. The SBDC is also a resource center, linking the federal, state, county, and private sector. These resources, in turn are used to counsel and train small businesses to achieve management excellence, resolve financial and marketing problems, and help them succeed.
SBDC exists to improve the profitability and productivity of the small business community in Arizona. The Yavapai College SBDC is one of eleven SBDC's located in Arizona.
A series of seminars and workshops intended to assist small business owners began January 14 at the Cottonwood Business "Assistance Center, 821 N. Main.  This free three-hour class provided a "cost effective overview of all aspects of starting a business."  The fee for the remaining workshops was not available to the Blog.
The workshops continued on Thursday at the Sedona Center.  For more information about these workshops and others please call 928-776-2008.  Note that the classes usually consist of from 8 to 12 students.  Additional workshops intended to help business owners develop a present on the internet are set for January 22 and 29.  Click here to be taken to the SBDC web site.