McCasland, Sigafoos & McCarver voice concerns  with Wills' request;  Harris and Irwin silent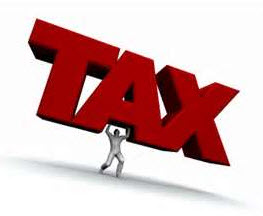 The Wills' administration, in preliminary talks about the 2018-19 budget at the Governing Board meeting on Tuesday, January 16, sought large increases in revenue flowing to the College. The Administration suggested a four percent increase in the Yavapai County Property Tax rate.  It also suggested a five percent student tuition increase for 2018-19.
The suggested increases did not go down well with at least three members of the Board. Board members Deb McCasland (Verde Valley/West side), Ray Sigafoos (Prescott) and Pat McCarver (Chino Valley) all indicated concern with the either the tax rate or tuition or both.   Sigafoos seemed particularly concerned about the tax rate increase. He suggested the Administration go back to the drawing board and return with a more reasonable proposal.
Third District Verde Valley Representative Connie Harris and Prescott Valley Representative Steve Irwin said nothing.
The proposal by the Wills administration is a preliminary one.   In February the first serious test of the recommendation will come when the Board sets tuition for the 2018-19 academic year.  The tax rate decision will come after that with a final decision in May or June 2018.