University of Arizona to develop future veterinary extension campus in Verde Valley adjacent Wildlife Park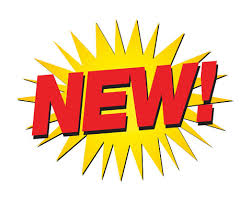 Yvonne Gonzales, of the Verde Independent, reported on December 2, 2014 that the University of Arizona is planning a future Arizona veterinary extension campus on a piece of land along SR 260 in Camp Verde. The College intends to locate the facility adjacent the wildlife animal park on land donated by Verde Valley rancher Andy Groseta.
The College of Agriculture and Life Sciences Dean Shane Burgess told Ms. Gonzales that the University needed "to work out curriculum details, but we absolutely know it'll be a home base area for the medical education program in that part of the state."
Facility a decade away:  Although the new facility is at least a decade down the road, Burgess said the program will be fully implemented by August 2016. Burgess also said that students can start looking into enrolling in January 2015 with the program operating out of existing facilities in the first year, with students likely be up at the Verde campus in August of 2018.
Burgess told Ms. Gonzales that the University will work with schools such as Yavapai Community College and, in Yuma, Arizona Western Community College to either directly offer programming, or share resources. Douglas, Yuma and Pinal County will also host extension programs. A class of about 100 students, will cycle through the facilities at the various locations during their course of study.
Community College role: Burgess also said that:  "We'll work with the community college to help the state's wine industry grow." He wants to help winegrowers from soil to retail.  According to Burgess, Yavapai Community College could also provide the bridge for students to go from a two-year degree and into undergraduate programs that expand on their field of study.
Yavapai Community College Verde campus Dean James Perey told Ms. Gonzales that the college wants to align curriculum to whatever programming ends up coming from the University of Arizona. He said the university's programming will also allow the college to work toward creating a pipeline from Mingus Union High Schools agriculture curriculum, which includes large animals, greenhouse and wine grape vineyard.
Perey also told Ms. Gonzales that ". . . as we look at high school curriculum, [we will look at] how that feeds into the agriculture curriculum here at the college, and ultimately what the University of Arizona wants to do."  The complete article written by Ms. Gonzales may be accessed by clicking here.