Blog story of May 27, 2017 & addressing Board indicating serious concern with poor maintenance may have helped spur College into action (Deb McCasland's visit may also have been a tremend0us help)
On May 27, 2017 the Blog ran a story indicating its concern with the care and treatment of the Butterfly garden on the Verde Campus.  It pointed out that the College had a $3 million dollar maintenance budget and argued there was no excuse for the poor condition of the Butterfly garden.   Robert Oliphant, who edits the Blog, also reported on the concern over the Garden at the June 2017 Governing Board meeting and provided the Board with photos showing the deterioration.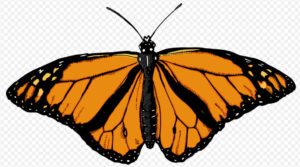 At the time of the May 27 story the Blog  found weeds growing profusely in the garden, unplanted dead trees in large pots that had been left in the area for months, and paths that were weed filled and potholed.  It appeared little care and attention was being given to the care and  development of this garden on the Verde Campus.
The only Governing Board member to show interest in the Oliphant's concern about the Garden deteriorating was Governing Board representative Deb McCasland.  She made a special visit to the Garden and expressed her concern about the situation to several people. 
Since the Blog's story and McCasland's visit, the Blog is happy to report that the College has made major improvements. It has improved the walking paths by adding appropriate pathway sand and filled the potholes. (There needs to be more sand added to some existing paths as the College didn't order enough.)  Most weeds have been removed in most of the Garden.  The dead trees were removed and the College has planted new ones. A Gazebo planned for the area has been built and new benches were moved into the Garden.
Clearly, a major effort to clean up and complete the beautiful area for butterflies has been made.  Kudos to the College for its efforts.
Now, the College must finish the job.  The building blocks the Blog found in the garden in the spring need to be removed, more sand added, and weeding continued. The newly planted trees will need extra care over the next five years, the area properly weeded, and walking paths maintained.  The Verde Campus Butterfly Garden  will need the same kind of care, attention and maintenance given the College's beautiful Richard Marcusen Sculpture Garden on the Prescott Campus. Let's hope it can follow through.