Phase I of $119 million dollar 10 year Master Plan well underway on Prescott side of County
The Community College Facilities Management unit reports that Phase 1 of the 10 year $119 million dollar development plan, with 97% of development scheduled for the Prescott side of the County, is moving quickly ahead. McCarthy Building Companies was recently hired to serve as the construction manager for Phase 1 of the Campus Master Plan.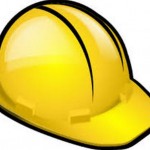 Representatives from McCarthy are at work with SmithGroup/JJR and the College, developing design documents for construction along with a phasing plan to address the continuation of services in Buildings 1 and 3 and CTEC while construction is underway.
Renovation of the first floor of Building 32 will begin in mid-October to develop space for the Institutional Effectiveness and Research (IER) department. Once the IER team is moved into Building 32, the bulk of the Business Office functions will be moved to Building 29 followed by the Dean of Computer Technologies and Instructional Support office suite moving to the first floor of Building 1. All of these moves will occur prior to the start of the renovations of Buildings 1 and 3, scheduled to begin on or about
December 15, 2014.