Brown Bag Brain Buzz lunchtime discussion series launched on Verde campus by OLLI Thursday, October 2
 🙂 The Osher Lifelong Learning Institute) of Sedona/Verde is offering a "Brown Bag Brain Buzz" series to the public free of charge as part of their tenth anniversary celebration. "Brown Bag Brain Buzz" is a  series on "Great People and Big Ideas" that have shaped the course of human history. OLLI (There will be a different topic each week. 
OLLI says that "everyone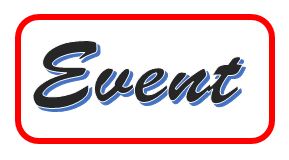 is invited to come and bring a `brown bag lunch' or get something from the college café; OLLI will be providing water, coffee and iced tea."  The sessions will be ongoing every Thursday, starting Oct 2nd, from 12:15 to 1:15 at the Clarkdale Community College Verde campus, 601 Black Hills Drive in room M-202. 
Sir Isaac Newton is the topic for the inaugural session on Oct 2nd. Most know Newton's great contributions to science, but recently available papers show that he was an avid alchemist, heretic and believer in the occult. Newton turns out to be a far more complex human than previously believed. Dr. Shri Srikanth, who has a Ph. D. in Physics from Boston University, will discuss "Complex Newton" and his impact on history.
Future topics include the women's movement, equal temperament in music, Tesla, Lincoln and other interesting subjects. Everyone is cordially invited to take advantage of this exciting series to enjoy a stimulating discussion with old and new friends.