Governing Board approves Culinary and Restaurant/Hotel Management courses; negotiations ongoing about leasing arrangements on East side of the County
The first step in creating  programs  in  Culinary Arts and Hotel Restaurant Management was made at the January meeting of the Governing Board.  The Board unanimously approved creation of the courses that could lead to culinary and Restaurant/Hotel Management certificates.  The next step is to create a path to an Associate of Arts Decree and then a B.A. with Northern Arizona University (or another institution).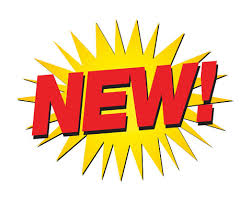 There was a great deal of focus on the culinary courses during the Board presentation by the Community College.  It was learned that somewhere between 200 and 250 students will have the opportunity to take the culinary courses on the West side of the Mountain.  The Mountain Institute JTED on the West side of the County has been running courses at a Fudrucker's for over a year. JTED operates two Culinary Arts programs: the one housed at the former Fudrucker's restaurant is considered a "central campus," and another exists on the Chino Valley High School campus. In October, 2013 the Mountain Institute reported that Chino Valley's program has 113 students currently enrolled, compared to 88 this past year; the central campus increased from 34 to 45.  At the Board meeting in January, 2015  Dr. Wills estimated 250 high school students on the West side of the County as potential applicants while Dean Perey put the figure at 200.
On the West side of the County JTED pays the Fain Signature Group, owner of the Fudrucker property, $2,500 per month or 50 cents per foot, according to a news report attributed to JTED Finance Director Howard Moody. Common area maintenance is another $1,204, with taxes and insurance of $1,616 per month, for a total of about $5,320 to $5,358 per month.
On the East side of the County, the goal is to locate the culinary facility at the Camp Verde High School,  which has a teaching kitchen.  It is estimated about 50 students will have the opportunity to take culinary classes from the Community College.  The details have yet to be worked out with the Camp Verde School District and the V'ACTE, the JTED for students on the East side of the County.
The Administration assured the Governing Board that residents on the East side of the County will be provided with adequate information about the two programs.  To view and hear Executive Dean Perey's presentation to the Governing Board, please click here.