McCasland says she won't be a "rubber stamp for the administration" in Prescott
Second District Yavapai Community College Governing Board candidates Deb McCasland and Harold Harrington squared off in a Q & A session with reporter Raquel Hendrickson of the Bugle and Verde Independent.  Her extensive interview with the candidates appears in the Verde Independent and can be accessed by clicking here.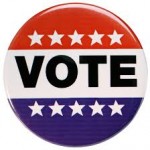 McCasland says "there are legitimate educational needs in the Verde Valley that are going unfunded or eliminated."  She also says she "will not be a rubber stamp for the [Prescott dominated community college] administration."
Harrington told the reporter  that "there is only one Community College allowed per district." While this statement is true, he did not reveal or clarify how a separate administrative college, like those in Maricopa County, could be set up in Yavapai County–at least in the story as it was reported.  Nor did he set out the arguments that many in the East Side of County believe support creating such a community college structure.