McCasland asks Governing Board to do away with ten-year master plan
Ms. Deb McCasland, one of the two newly elected Governing Board members, told the Governing Board at its November meeting that during her campaign  the people she met had serious concerns about how the College was using its funds. She said that this was especially true about services that should exist in the Verde Valley and do not.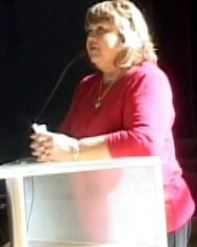 She also said that the resounding victories of herself and Steve Irwin should send a message to the College that "our taxpayers do not like what is happening right now."
She "strongly encouraged" the Board to set aside the Master Plan and stop its implementation.  She urged the Board to let the committees that have been formed in the Verde Valley provide input about the direction community college education should take there.