College Administration urges approval of culinary arts program to be located at Camp Verde High School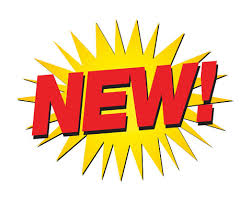 The Community College administration will propose approval of a Culinary Arts Fundamentals Certificate at next Tuesday's meeting (January 13, 1 p.m., the Rock House) on the Prescott Campus.  
In a statement urging the Governing Board to adopt the proposal, Vice President Stuart Blacklaw wrote:  "The Certificate in Culinary Arts Fundamentals is designed to equip students with basic skills in culinary arts including: culinary concepts and terminology, kitchen safety and sanitation, use of equipment, nutritional guidelines, measurements, food costing, and culinary theory and practice. To make a culinary arts program feasible, Yavapai College can lease a teaching kitchen with 6 separate units at Camp Verde High School. Currently there are over 200 students enrolled in secondary culinary programs in Yavapai County, however there is not yet a pathway to postsecondary certificates or credentials."
According to Verde Executive Dean James Perey,  the "program provides instruction in culinary concepts and terminology, kitchen safety and sanitation, equipment usage, basic nutritional guidelines, standard and metric measurements, food costing, and theory and practice in the production of culinary products. Courses emphasize fundamental cooking techniques and preparation methods for hot foods, breakfast items, salads, sandwiches, dressings, breads and pastries."
The College intends to lease space from Camp Verde High School for $5,000 a year to house the program.  It also intends to pay faculty in the program about $2,800 for teaching a four credit course.  
The recommendation comes from Dean Perey who wrote in the application to the Governing Board that "During the 2013-2014 I made three visits to culinary programs/institutes throughout the United States. Based on my findings it is not feasible to build new construction for a culinary arts program due to cost."
The recommendation, which was not unexpected by those who carefully watch College activities,  will no doubt disappoint many in Sedona who were under the impression the College might seriously consider the Sedona Center for a culinary arts program. 
In describing the program in the January Agenda, the College states that once the program is set up, an advisory committee will meet up to twice a year.  The full agenda for the January 13 meeting where the proposal was made may be found by clicking here.