OLLI takes lead in opening discussion about the future of the Sedona Center for Arts and Technology Wednesday, October 1, 12:30 
The first fall session of the Osher Lifelong Learning Institute's (OLLI's) "Lunch & Learn" program will be devoted to discussing issues related to community college education in the Verde Valley. The program, free and open to the public, will be held Wednesday, Oct. 1, 1 p.m. to 2:30 p.m. in room 34 of the Sedona Center (across Rte. 89A from Red Rock High School).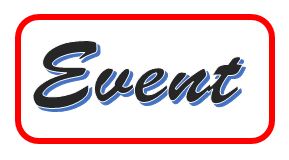 Guests are invited to bring their lunch or come for complimentary coffee, tea, water and a little snack. An informal discussion begins at 12:30 p.m., followed by speaker presentations starting at 1 p.m. The session is titled "Moving Forward: Visions for Yavapai College's Sedona Center." The discussion is related to Yavapai College's formation of a committee to provide ideas for community college education in the Verde Valley. The committee will include representatives from Sedona, and the Oct. 1 program is intended to identify ideas that Sedona's representatives might bring to the committee.
Brief presentations, followed by discussions, will be made by: Rob Adams, City of Sedona mayor; Linda Buchanan, community education coordinator on the Verde Valley Campus; Dave Lykins, superintendent of Sedona-Oak Creek Unified School District; James Perey, executive dean of the Yavapai College Verde Valley Campus; Mike Raber, City of Sedona senior planner and chair of Western Gateway Community Focus Area Work Group; Robin Weeks, OLLI director/coordinator; Jennifer Wesselhoff, president/CEO of the Sedona Chamber of Commerce; and Ruth Wicks, Verde Valley Community College advisory committee member.
To read the entire announcement of this event in the Verde Independent, please click here.