Annual property taxes from Verde Valley provide $5 million or more excess revenue to Prescott
Once the Community College revealed the total operating expenses associated with the Verde Campus and the Sedona Center,  which it set at a total of $7 million, it became clear that several millions of dollars in excess property tax revenue existed.  This surplus came to about $5,456,000 in 2012.
I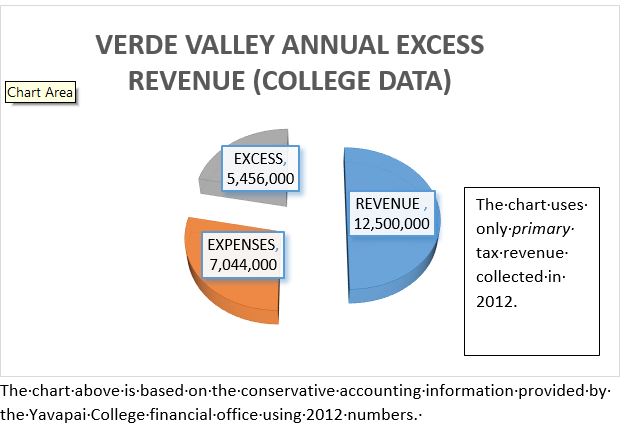 In addition to the excess revenue collected every year from the Verde Valley, Prescott receives all of the millions of dollars in County property tax revenue from all of the other four County districts, all student tuition, which is from $10 to $12 million dollars, and all the money from the State of Arizona. It also applies most of the grant money it receives to the Prescott side of the County.