$7 Million dollar loss of state aid triggers tuition increase
Pima Community College will increase tuition by $5 per credit hour for in-state students next school year. Base tuition will go from $70.50 to $75.50 per credit-hour for the 2015-16 school year. This is a 7 percent increase.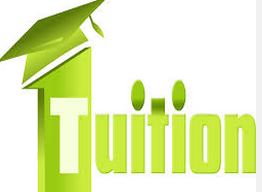 Nonresident tuition was increased by $23 a credit hour from $329 to $352.
Like Yavapai Community College, Pima has a tiered credit system. It charges more than the base rate for certain classes. Thus, courses listed as differential "A" courses at Pima Community College charge $85 a credit. These courses include Aviation Technology (AVM); Dental Assisting Education (DAE); Fashion Design (FDC); Fitness and Sports (FSS); Interior Design (IDE); Law Enforcement Academy (LEA); Machine Tool Technology (MAC); Massage Therapy (TMA); Med Lab Tech (MLT); Music Studio Instruction (MUP); Respiratory Therapy (RTH); Travel Industry Operations (TVL); Veterinary Technology (VET); Welding (WLD).
Tuition for courses in Clinical Research (CRC); Dental Hygiene (DHE); Dental Lab Technology (DLT); Nursing (NRS); Radiologic Technology (RAD); Technology (TEC); Truck Driver (TDT) cost $91.50 per credit hour.
Pima Community College lost about $7 million in state aid in the coming school year under the state's new budget plan, according to Sylvia Lee, president of the Governing Board. The college received about $7.7 million in state aid this academic year. Yavapai Community College did not receive a reduction in state aid.