You can still sign up for some "Late Start" courses; Prescott offerings dominate selection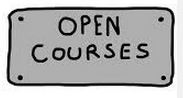 Yavapai Community College says you can still sign up for some "late start" classes. Classes range from career skills building to health, fitness and recreation. For example, there are courses on learning internet essentials and business communication as well as pilates, mindfulness meditation and cross-training.
Of the 39 "late start" face-to-face classes being offered, 18 are on the Prescott campus, 2 on the Verde, and 2 in Prescott Valley. There are also online classes being offered with 14 on the Prescott campus, 1 on the Verde campus and 1 on the Prescott Valley campus. Please click here to see the list of courses being offered.