Operating budget for Verde Valley for 2014 is set at $4.4 million; about $2.2 "allocated expenses" added to $4.4 million budget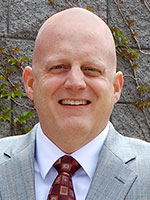 The 2014-15 Yavapai Community College operating budget for the Verde Valley is about $4.4 million.  The College allocates an addition $2.2 million for services it provides the Sedona Center and the Verde Campus.  This brings total operating expenses for 2014 to an estimated $6.6 million dollars.  If primary property tax revenue from the Verde Valley (including Sedona) is at the level collected in 2012, this leaves about $6 million dollars in excess property tax over total operating expenses.
The budget information was provided by Vice President Clint Ewell in an Email to Ms. Ruth Wicks.  The following is the information provided by the College at a department level analysis included in Vice President Ewell's email.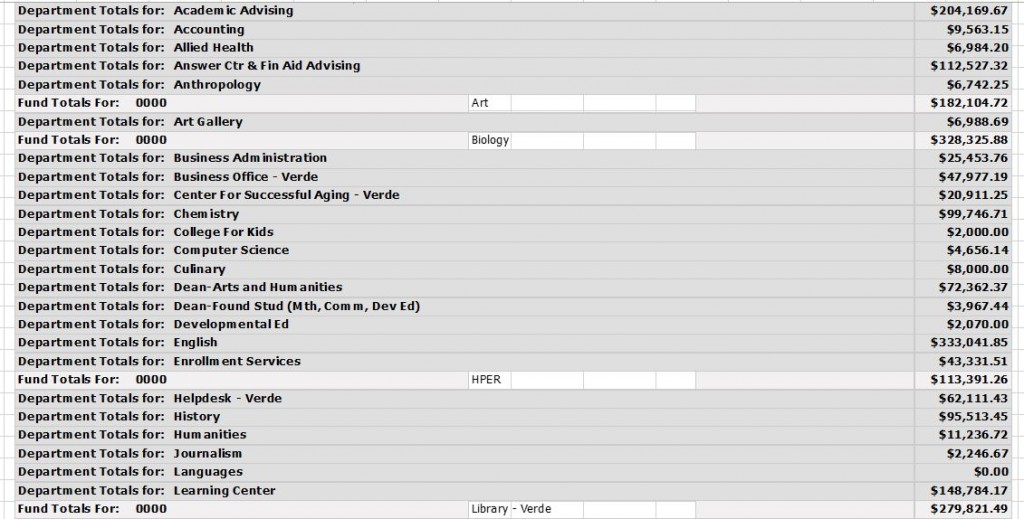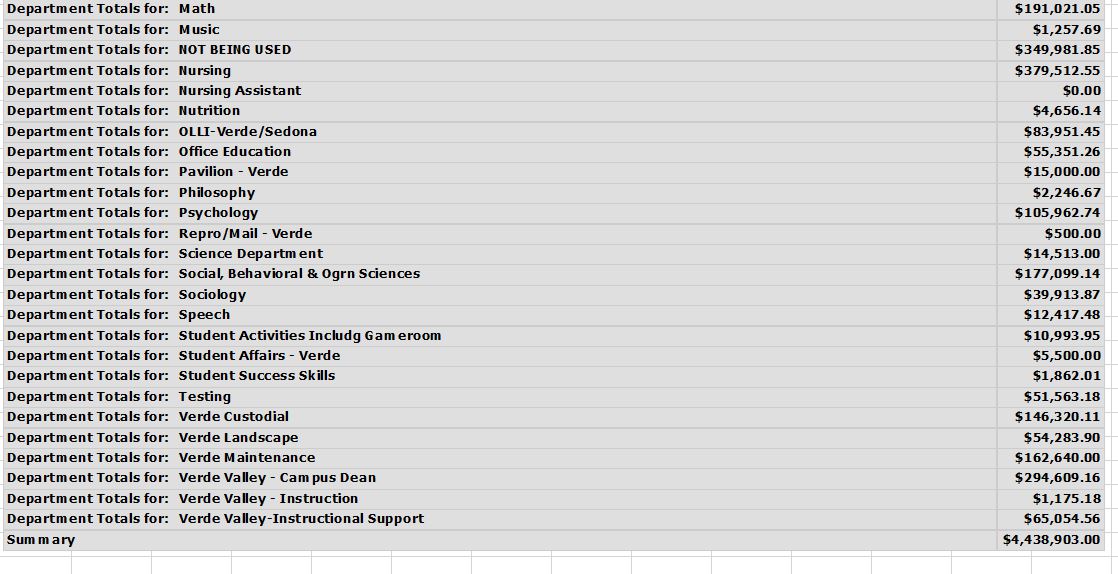 Note that the College reports that there are several "allocated" District Services costs that are incurred to support the Sedona Center and the Verde Campus in Clarkdale. Allocated expenses are not included in the operating expenses outlined above.  Those costs are set by the College at approximately $2.2M of allocated expenses per year.